Disinfectant for hands and surfaces
Sanitising your hands and disinfecting surfaces together make up an important part of holistic hygiene. If you touch a contaminated surface after sanitising your hands, then it will have been a wasted effort. This is why surface disinfectants and hand sanitisers are both important elements of the hygiene cycle. As a contract manufacturer, Schild Labs possesses experience and expertise in the field of disinfection. We produce disinfectants for hands and surfaces on the basis of contract manufacturing. Our range includes active substances that are both antiviral and antibacterial. Another focus of our services is contract filling into safe containers. We consult closely with our customers every step of the way. Disinfection is an important hygiene measure. Our products kill pathogens and thereby reduce their number on surfaces with the aim of avoiding possible infections. The most important components of hand sanitisers are alcohols. Ideally, they make up 60 and 95 percent. Most standard disinfectants achieve values between 60 and 80 percent. Alcohol in high concentrations is shown to destroy bacteria and viruses. The liquid penetrates the microorganisms and breaks down their proteins. This effect is irreversible. Other possible ingredients found in disinfectants are chlorhexidine, quaternary ammonium compounds and hydrogen peroxides.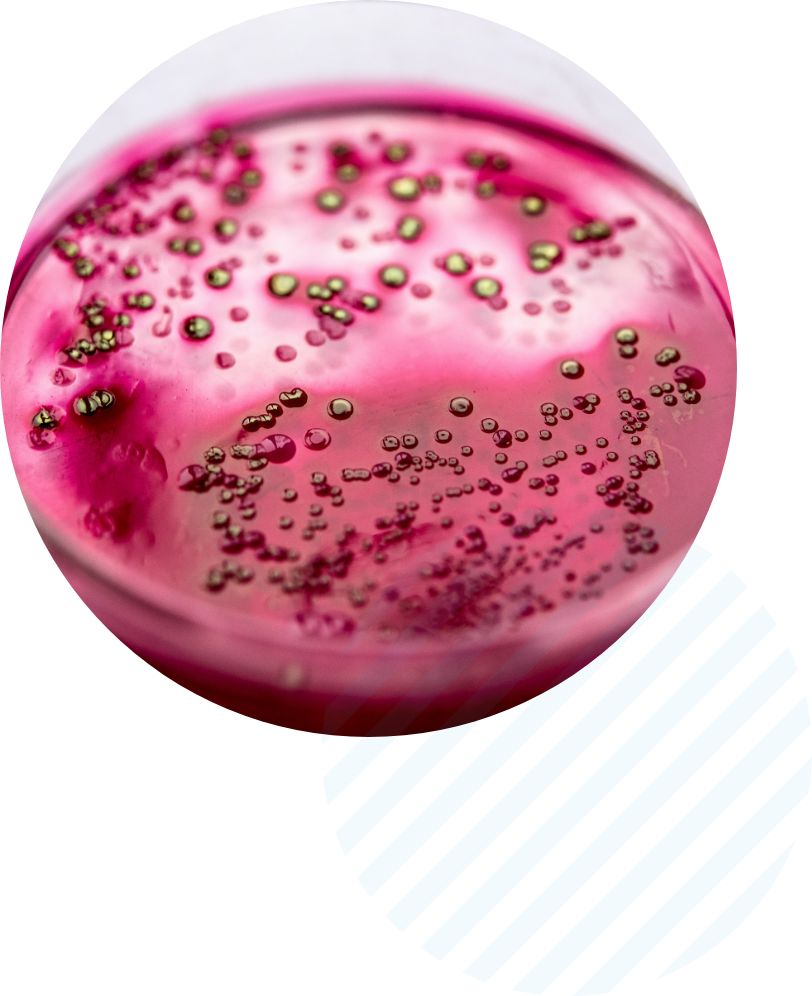 Substances that soften the skin, such as glycerine, can also be used to make the product gentler to the skin. Other ingredients may include foaming agents, distilled water in small quantities and, in some cases, colours or fragrances. The quantity of sanitiser used and the duration of hand disinfection are important for effective hygiene. Approximately 3 ml of sanitiser should be applied to the hands and then rubbed in for at least 30 seconds. It is important to distinguish between antibacterial and antiviral disinfectants and sanitisers. Until now, disinfection against bacteria has played an important role, and many over-the-counter preparations are formulated to destroy pathogens of this kind. The spread of the new coronavirus (SARS-CoV-2) brought the need for antiviral disinfection into public awareness. Using specific products is important because an antibacterial agent is ineffective against viruses. When selecting an antiviral disinfectant, it's also important to know whether the viruses are enveloped or non-enveloped. The envelope, or outer membrane, of the virus is an indicator of how resistant it is to external influences. Diseases such as mumps, measles, rubella, hepatitis B/C and HIV as well as the coronavirus are caused by enveloped viruses. These have a low resistance to disinfectants. Disinfectants in the category "limited virucidal activity" are sufficient here. In contrast, non-enveloped viruses such as hepatitis A/E, noroviruses/rotaviruses/adenoviruses as well as papillomaviruses and polyomaviruses have a high resistance to disinfectants. They require highly effective disinfectants in the "virucidal" category. Another type of disinfectant is fungicidal agents, which are effective against fungi and their spores.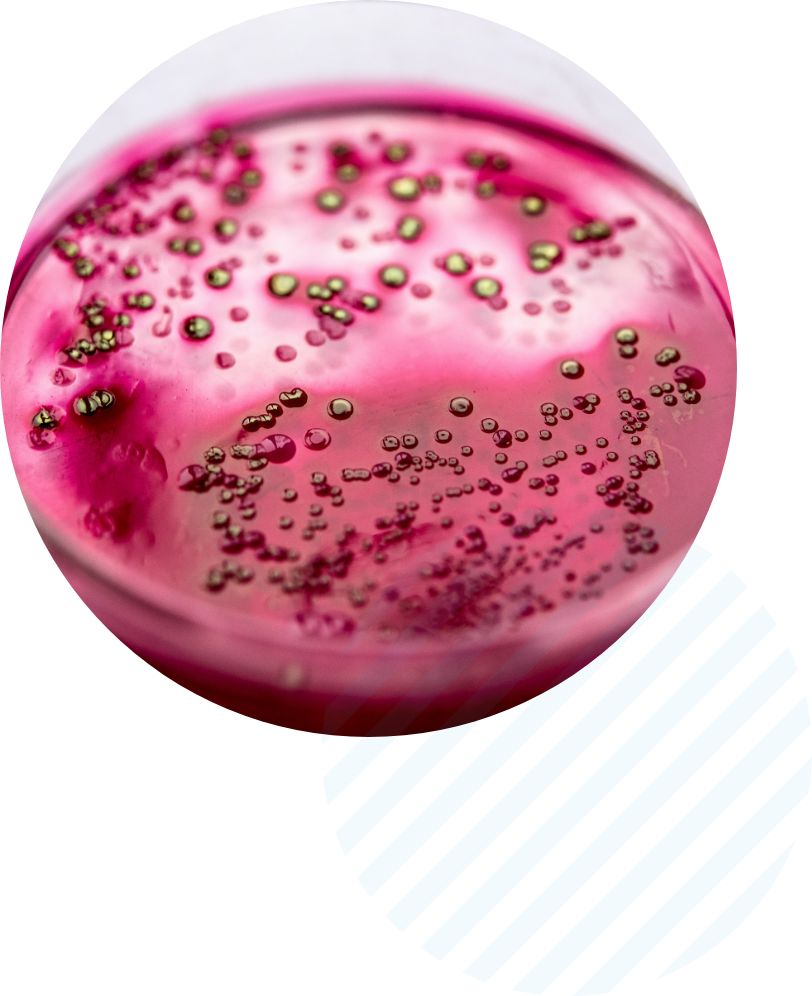 Contract manufacturing of disinfectants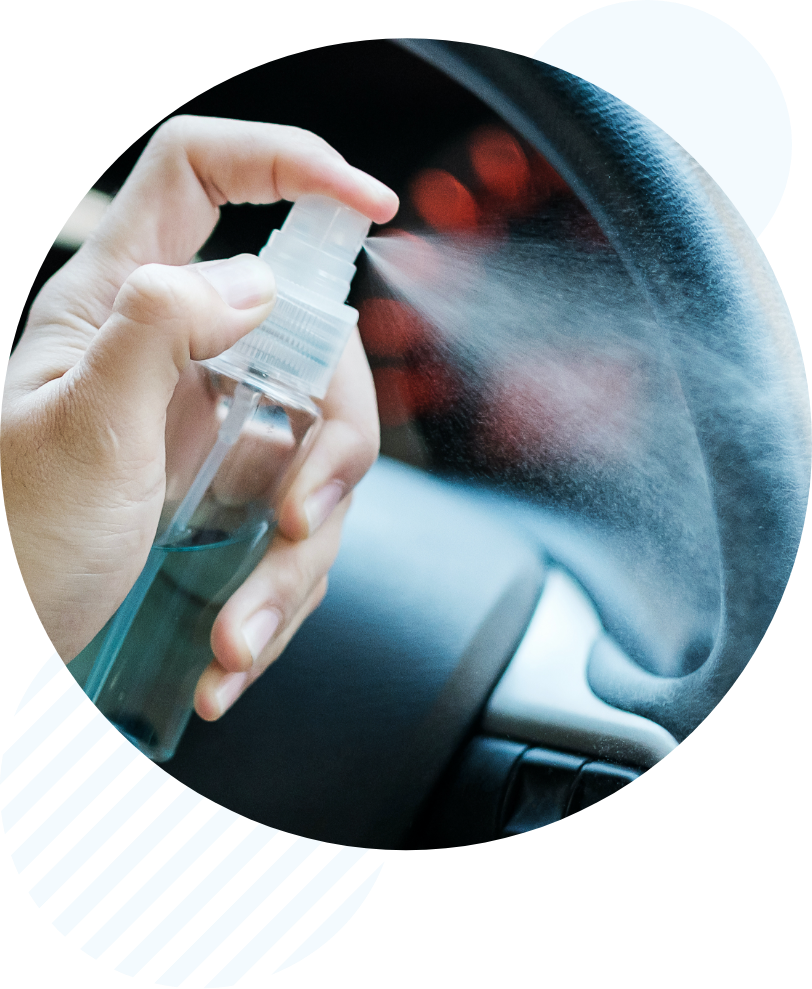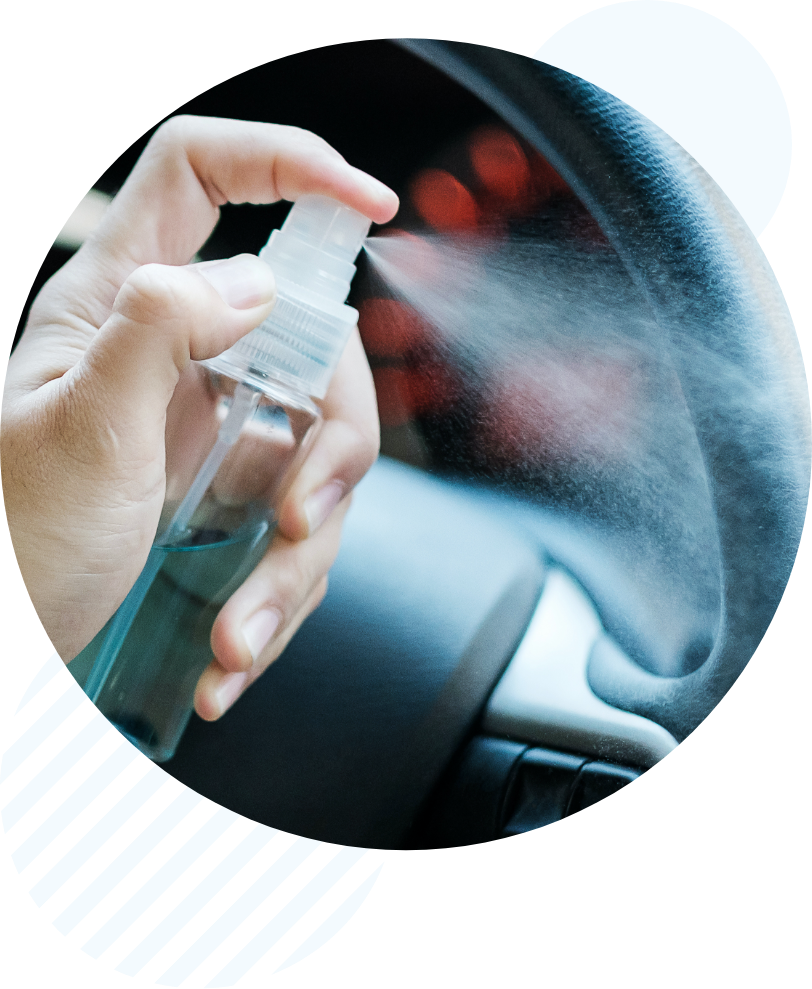 For manufacturers of disinfectants, we make solutions using their formulations or develop new compositions to their specifications. For these products, we draw on our experience in contract manufacturing and filling. In order to produce surface disinfection products that are effective, their composition should be adapted to the area of use. These disinfectants are one of our key specialities, and they can be tailored to individual requirements. The desired effect, whether antiviral or antibacterial, is an important question. It is also important to know what surfaces the disinfectants are used for and what material they are made of. Sensitive surfaces, such as plastic or acrylic glass, and also the risk of discoloration are important considerations when choosing a surface disinfectant. If alcohol is too aggressive for the surfaces, alcohol-free disinfectants can also be produced. These aspects should be taken into account, especially in the case of high-quality furnishings in medical practices. Different versions are possible for surface disinfection, one of which is wipe disinfection. The solution is diluted in water and the surfaces to be disinfected are wiped down with a wetted cloth or wet wipes. Hygiene must be strictly observed when using cloths or wipes. In spray disinfection, the disinfectant solution is sprayed onto the surfaces. It is particularly suitable for hard-to-reach areas, less so for large surfaces. If possible, wipe disinfection should be preferred. As regards practical and safe containers for hand sanitisers and surface disinfectants, we offer a wide range of solutions from pump dispensers to bottles and canisters.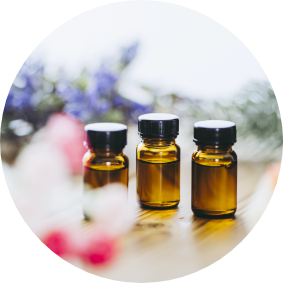 Disinfecting hands and surfaces protects against diseases. Schild Labs offers comprehensive contract manufacturing and filling services in the field of sanitisers and disinfectants. New to our range are products are scented disinfectants. On behalf of manufacturers, we develop formulations or implement them according to the customer's specifications. We offer contract manufacturing and filling of disinfectants with the addition of a fragrance. In this way, the hygienic effect of the products is combined with a pleasant smell, which increases the sense of well-being. Disinfectants reduce the germ load and thereby help to prevent infections. They are divided into antibacterial, antiviral and antifungal products. Antiviral disinfectants are classified as either virucidal or possessing limited virucidal activity. Limited virucidal disinfectants are effective against enveloped viruses. This kind of virus has a lipid membrane and is relatively unstable.
Non-enveloped viruses, on the other hand, are more difficult to combat, and this is where the virucidal disinfectants come into play. Another category of disinfectants that work against viruses is "limited virucidal plus". It falls somewhere between the other two and is targeted at certain non-enveloped viruses. For regular use, disinfectants from the first category with "limited virucidal activity" are usually suitable. They are used in nursing homes, clinics and GP surgeries. Since the emergence of the novel coronavirus (SARS-CoV-2), there has been a great demand for disinfectants not only in medical areas but in general, ranging from public areas and shops to the home. Hand sanitisers and surface disinfectants are in particularly high demand. By adding a fragrance, the disinfectants give off a pleasant scent that stays on the hands or surfaces after application and spreads around.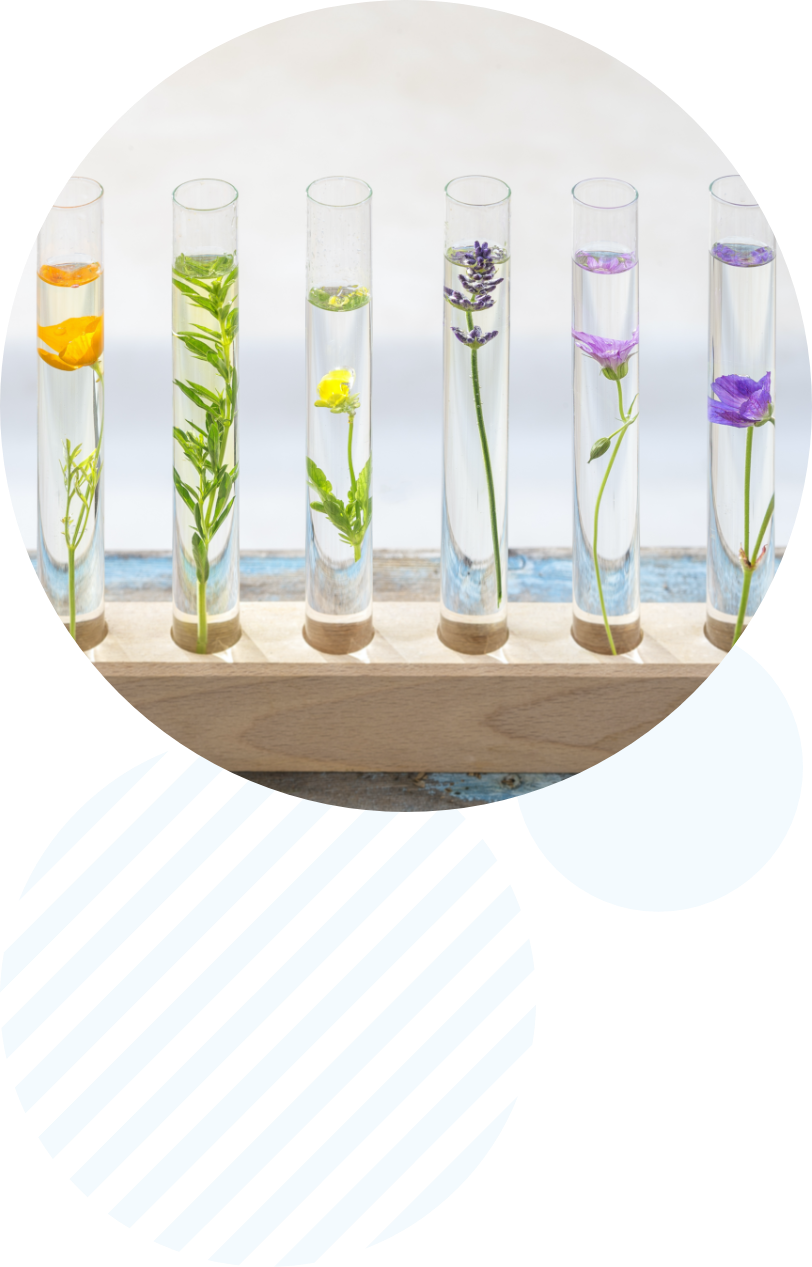 A wide choice of fragrances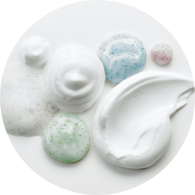 Do you have a question about our product range? Or perhaps you're looking for a special formulation for your cosmetics, household chemicals or food supplements. As experts in contract filling, we will develop a customised solution to suit you and your company. Please send us your enquiry online using our convenient contact form, or phone us on +49 (0) 421-408845-0.
Do you have a question about our product range? Or perhaps you're looking for a special formulation for your cosmetics, household chemicals or food supplements. As experts in contract filling, we will develop a customised solution to suit you and your company. Please send us your enquiry online using our convenient contact form.